NKG Kala Hamburg
Your coffee is in good hands with us!
Our core processes
Our professionals accompany green coffee along every step through our facility and ensure that it gets the best handling possible.
Everything at the beginning: Incoming goods inspection
The sample ramp is the first stop on the green coffee's journey through NKG Kala Hamburg. After the arrival of the goods from the country of origin, an incoming inspection is carried out, during which both the goods and the respective container are inspected by our specialists and, depending on the customer's requirements, samples are taken. The samples are then expertly inspected (temperature, odor, appearance, etc.) and digitally documented for the customer.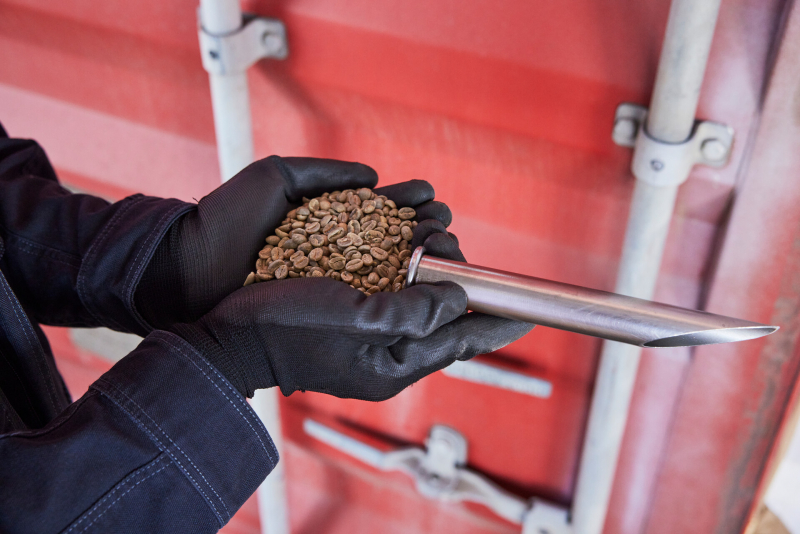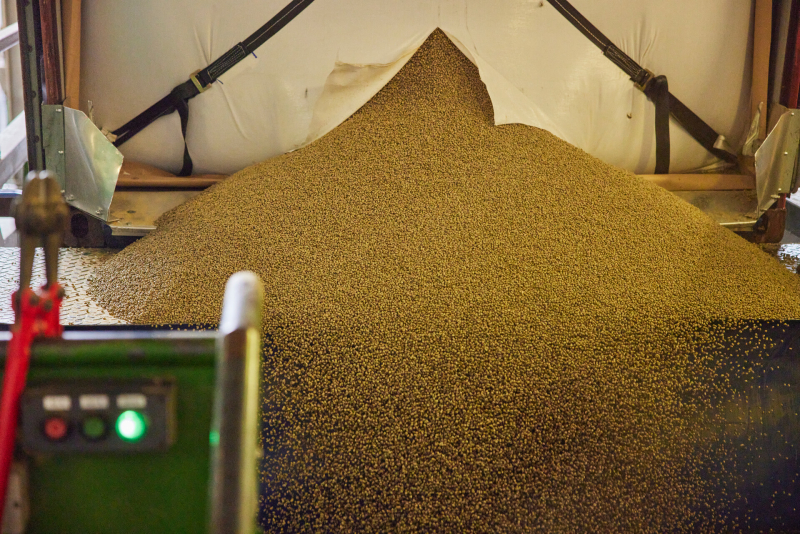 A question of weight
The weight of the green coffee is a decisive factor for our customers. We have a weighbridge directly in the yard with which all containers and trucks are weighed both empty and full. The weight is determined by receiving and charging scales in the silo or by platform scales in the hall and is systematically tracked. All our scales are of course calibrated regularly.
Cleaning
Before the green coffee enters one of the silo cells for storage or further processing, it undergoes two identical cleaning steps and is cleaned of dust, husks and other foreign particles with the help of sieves (13 mm) and air classifiers. Furthermore, with the help of our neodymium magnets, metallic foreign particles are removed from the product.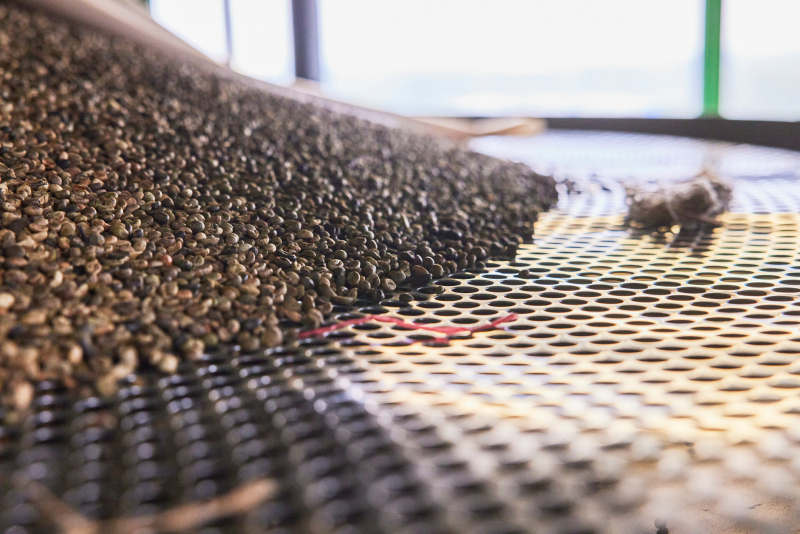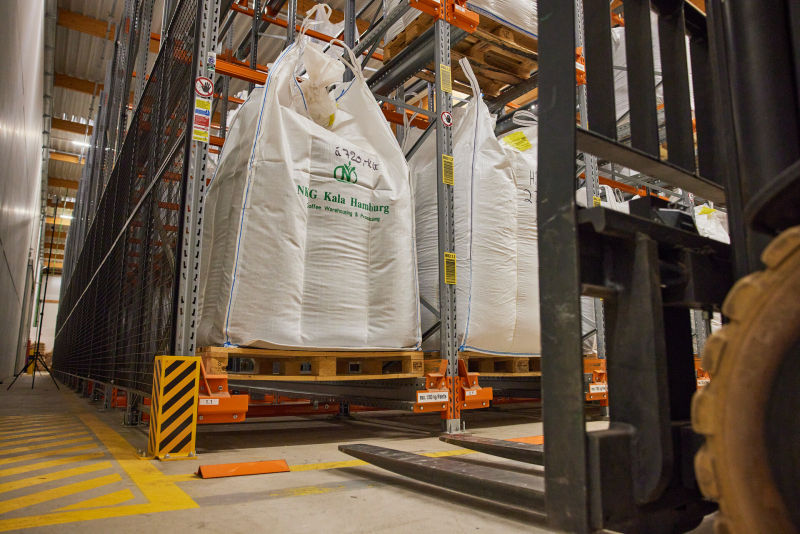 Storage
The entire system of our silo complex is controlled from our control center. We have 331 storage and loading cells with a total volume of 35,000 mt.
Our warehouses offer space for conventional bagged goods and big bags. Specialty coffees as well as batches for further processing can be stored here in an ideal way. In addition, bags and big bags are bagged here from the silo, which can be loaded into export containers or trucks. The handling of the warehouse is digital and guarantees transparency and traceability of the coffee at any time.
We are your #1 contact for all logistics needs.
Our logistics services at a glance
Our logistics services at a glance

International transports by sea, land, air

Complete document handling/monitoring

Import and export, customs
Certified coffee

Logistics hub system

Specialty coffee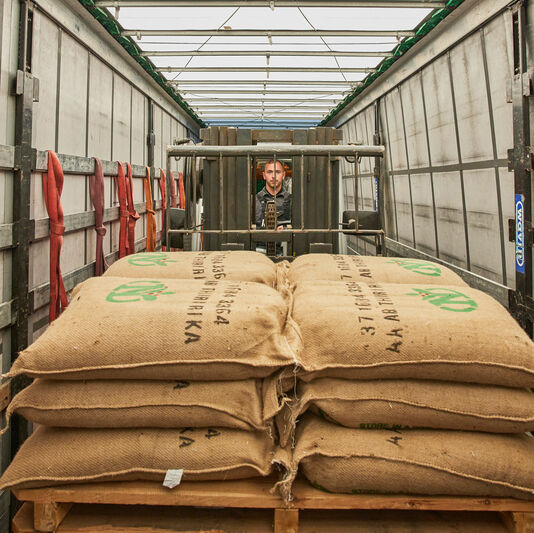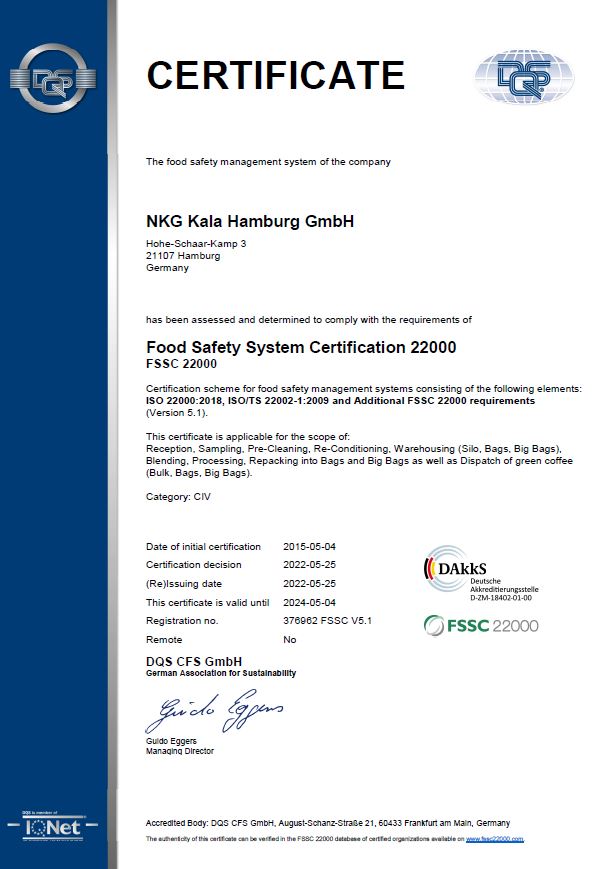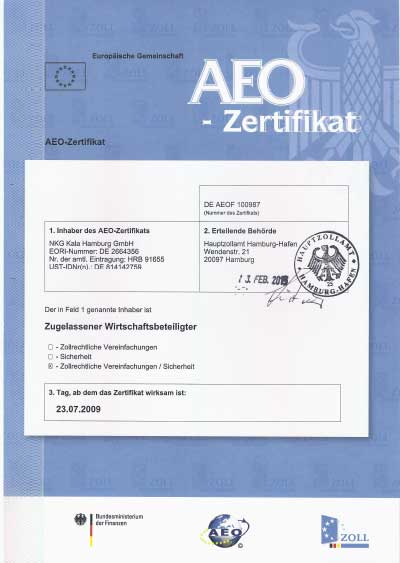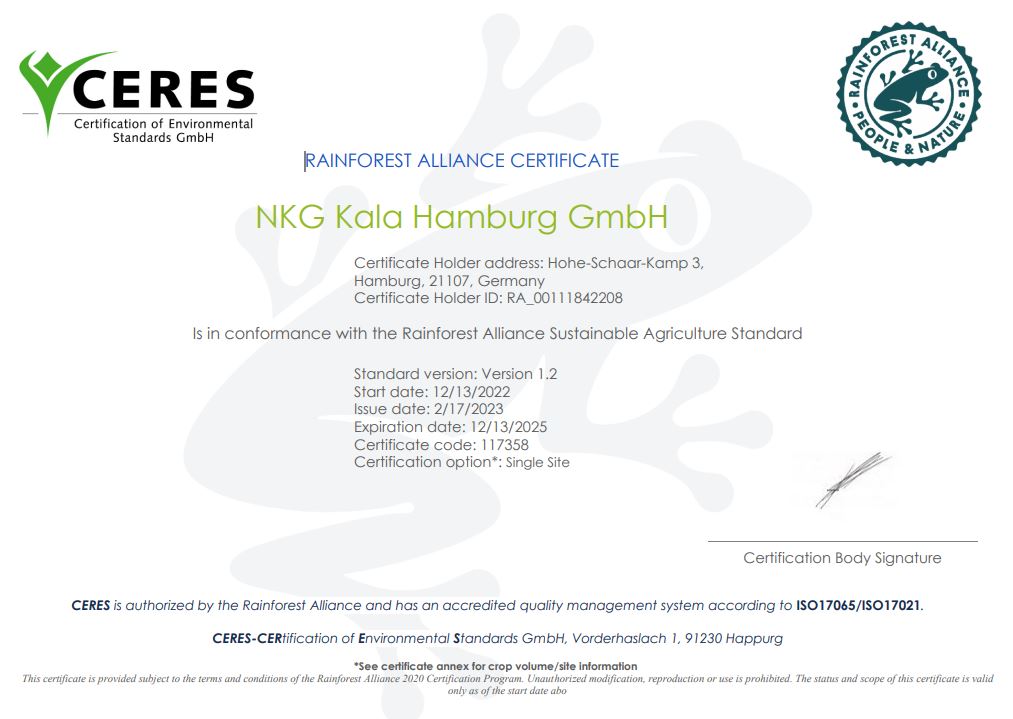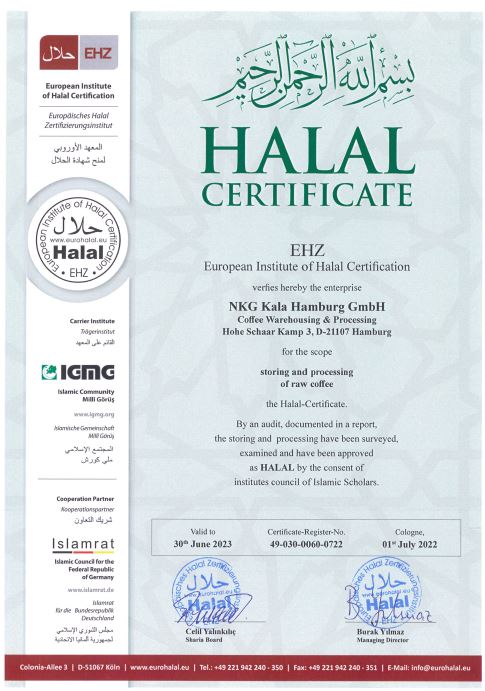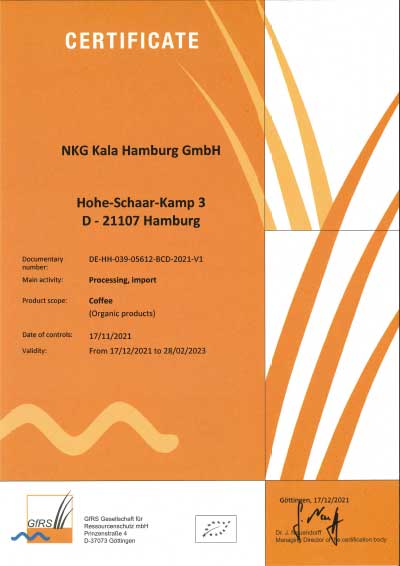 Thanks to our AEO certification, we are fully accredited as a trusted trade partner of the USA's Customs Trade Partnership Against Terrorism (C-TPAT).
We store and process fair-trade products on behalf of our licensed customers.
Furthermore, we are an environmental partner of the city of Hamburg.